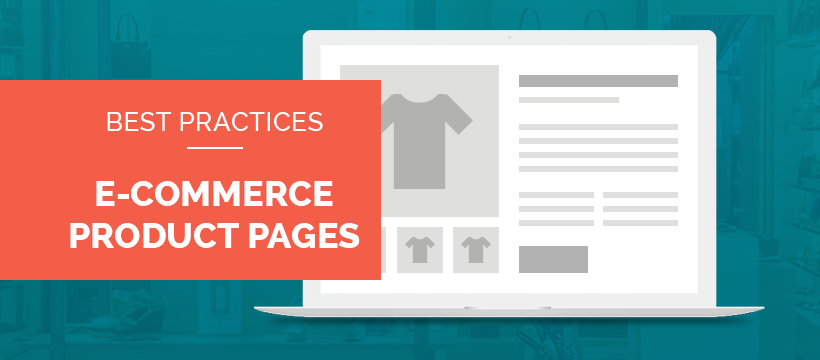 How to Optimize the Ecommerce Product page in 2021? 
You have the best products, effective advertising campaigns. A visitor lands on your homepage and browses through the categories. Finally, a visitor reaches the product page and did not order.
This is the story of almost all website owners.
A customer's ultimate decision of ordering or not ordering depends on the product landing page presentation.
A product page is very important because, among hundreds of websites, they reached your product. We should give them pretty good and strong reasons to buy it.
Today, we are sharing experimented strategies that will definitely work. We are sure that you will have to print out this interesting checklist that will increase conversion rates.
We share with you secrets, how you can motivate people to buy from you. Actually, the features you need to add to enhance your eCommerce product pages depend on the type of product you sell. But, these are the general points that are almost applicable to almost all types of products.
For detailed site auditing you can reach us at info@solwininfotech.com We can share a detailed marketing strategy for your business.
This checklist contains some of the common features which any visitor is looking for on a website. We have tried to put in everything here, in case we missed anything, do write to us in the comments.
Ok so, let's start listing the essentials:
A product page's best practices can be divided into 2 parts: Above the fold and below the fold. Elements above the fold are generally on the priority for a visitor.
1. Product Title
Of, course you will be adding product names to your website. But ask your developer, if he has set the product name to H1 or H2 tags? This tag will help search engines to crawl your product page. The keyword included in the name of the product will increase the chance of getting searched.
Check the difference between these two titles yourself:
A) Best Magento 2 Themes
B) Best Free & Premium Responsive Magento 2 Themes
A customer is likely to click the second product because the title itself shows that the theme is free or premium and is responsive as well.
2. Product Images
High definition product pictures increase the chance of conversion by 50%. Good quality images from all the angels of the product play a vital role in customer's decision making. The clear product image is the first impression of your product. Compare these two product images:
It is very clear that which picture is more appealing to your eyes and which is less convincing. Every big update from Google or other search engines prioritizes the use of clear visuals. This will reduce the customer's anxiety about buying the wrong product. So, we would recommend investing quite well in product photography. It makes sense!
3. Helpful and informative Product Description
Imagine you are alone in a mall department of Laptops and you have to figure out everything on your own. It is quite irritating to check all the details on your own. We tend to ask some basic questions to the department attendee. We decide faster, to buy or not if someone is there to explain full details. The product description does the same.
Also, it is not a good idea to confuse your visitors with too much text. You can consider some tabs or tables. Break your information and you can add layers of information in an attractive readable way. A more personal touch and unique tone of voice can help your product pages stand out. There are great benefits of unique product descriptions.

We understand that there is so much information to be delivered in a little space. We can do it in the best possible way.
4. The figures or number game
You can also display a number of items left in stock. Since there are few numbers of items left in stock, you urge them to buy it soon.
Scarcity compels urgent action. Don't let your customers think for days.
This strategy can be anything like 2 days of the offer, the last few hours or the last few items left in stock. You can also show the number of items sold. It shows how popular a particular product is.
5. Cross-selling and similar items
If a customer is viewing a mobile, it is very likely that they will need a mobile case or other phone-related accessories. Or they might be looking at a Blue shirt, a series of other blue shirts should be suggested as a recommendation.
If a visitor is ordering an item from you why stop there? Cross-selling is one of the best methods to pinch the customer at that moment.
Myntra is best at tempting the customers by showing recommendations while they watch a product. Check the below screenshot:
Useful Read: 18 Proven Ecommerce Lead Generation Tips For Your Online Store
6. Estimated delivery
If your customer base is like selling gifts or occasional items, your customers will want timely delivery. By displaying the tentative shipping time, you can reduce the customer's enigma.
When will I receive my order? This is the question that arises in the customer's mind once he/she has paid for the order. If you have displayed the estimated delivery time right beside the product, a customer is relaxed.
A customer is paying you their hard-earned money from miles away, it is obvious that a customer is worried about the order delivery. Give them peace of mind by showing the delivery date.
The biggest online store Flipkart offers an option to check the delivery time according to a particular city or state. Add a pin code and you can check the estimated delivery time.
7. Mobile responsive
In 2012, Google announced that mobile users were 67% more likely to buy from a site that had a mobile-friendly design. Google made it compulsory for all websites to be mobile-friendly. Design your product page in a way that it doesn't look messy in mobile while displaying so much information.
8. Multiple payment options
Your website is serving customers all over the world. Hence, it is important to provide them multiple payment options. Show multiple payment methods on your product page, it may encourage them to pay via their registered payment option.
Personally speaking, I trust Paypal payment gateway and if I see a PayPal icon on a website, I feel safe to pay. Although they are essential, these icons can be placed below the fold.
Flipkart.com displaying some major payment methods below the fold. I have scrolled the screen a bit to take the picture:
9. Product reviews
According to BrightLocal.com, 92% of consumers read online reviews (vs. 88% in 2014). That doesn't mean you have to fill the whole page of product detail with reviews.
Although reviews are important, it deserves to be placed below the fold. You can display rating stars above the fold. So, a customer can easily click on ratings to check detailed reviews below the fold. Let your visitors scroll down if they want to read detailed feedback.
Check this screenshot from our store:
Whether good or bad, you should display all the reviews. It establishes credibility and provides social proof to the buyers. Though many bad reviews are not good, displaying a few of them increases authenticity.
10. Live chat
If you have thought that you have provided all the details in description or FAQs, but you never know when you will be asked a query by any visitor. Customers may have some questions or they need to inquire something about the product.
There are many free live chat options available online. Although paid version offers many options, initially you can use the free version.
Live chat offered by Zopim.com is widely used by e-commerce store owners.
11. Security badges
With increasing technologies, everyone relies on the internet for any information. But the problem is, with the advancement of the latest technologies, there is room for new vulnerabilities.
You might have read news about cybercrime or security breach by major companies, and personal information being stolen and compromised by savvy hackers. With such news coming daily, customers are now aware and have become more cautious in providing personal information.
A leading business magazine Forbes listed this article stating the importance of trust badges on the website.
Trust seal ensures to visitors that the website is legitimate. Typically, these are associated with SSL certificates. This means that it is secure for the customer to enter their credit, debit card on a website.
Useful Reading: 15 Actionable Ecommerce Marketing Strategies To Increase Your Online Sales
12. Policies
What if I don't like a product? This is one of the biggest concerns when a customer is buying something online. It is good if you have a customer-centric policy. Why not show them your important product policies while they are checking your product.
While displaying the policies, you are eliminating the confusion around their concerns. You can even mention the time frame within which a customer can send the item back. Flipkart shows the return policy below the fold like this:
We hope you have enjoyed this article. Show us some love by sharing it.
Encouraging your customers to open their wallets is a challenging task. At Solwin Infotech we can help you face this challenge and win the sales game. Get in touch with us anytime. We'd love to hear from you.
Related Posts