FAQs or Frequently Asked Questions include all important information about your business, products, and services. These are common questions that arise in your customers' minds frequently and you can answer these questions by adding an FAQ page in your eCommerce website or a Magento online store. Major FAQ benefits include:
Build trust among your customers and enhance the brand value
Provide quick information about products or services to help customers make decision
Reduce your customers' time in finding important information
Increase online visibility and conversion rate
Boost sales with the improved shopping experience and increased trust
An FAQ page has specific questions about your business model and other relevant fields. It connects your customers with your products and company.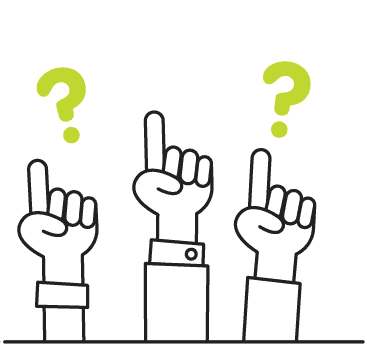 The FAQ page can be a go-to destination for prospective and existing customers alike.
Though FAQ benefits are known to entrepreneurs, many small business owners tend to ignore the FAQ page. Here we mention the importance of an FAQ page for your eCommerce or B2C website.
Importance of FAQ Page for Your Business Revealed
An FAQ page that covers almost all the necessary information can be one of the most important aspects of your company's website. With catchy content and clean architecture, you can provide an excellent user experience and increase confidence among visitors. As a result, your website can attract more people and your business can grow.
Before discussing key FAQ benefits, let's understand the role of FAQ pages in your eCommerce or business website. The FAQ page is an integral part of the customer journey and improves overall navigation.
People who want to learn more about your business model, services, or products can visit this page and get all the information from a single page.
Many visitors tend to go to the FAQ page after looking at the Home or Services pages. You can optimize the FAQ page to make it simple and convenient for visitors.
It not only answers the common questions but also helps you establish a brand reputation as people can understand your business quickly. Simply put, the FAQ page plays a vital role in converting visitors to customers.
An FAQ page with high-quality content can help you reach business goals.
The FAQ page can be used as a kind of social proof as you can establish authority in the industry and drive more traffic toward your website with the help of this page. It is a handy source of information for your customers and site visitors. Let's explain the key FAQ benefits now.
Key Benefits of FAQ Page for Your Business Website
1. It helps you meet your website visitor's needs
Every visitor has specific questions in mind when they visit your website. An excellent FAQ page can answer their questions in a way that there is a lot of chance to convert them into customers.
You need to consider your FAQ page as the main hub or a go-to area for your prospective customers where they can find all the answers.
One of the biggest FAQ benefits is it can address the needs of visitors or readers. As the visitors to your website have no idea about your products and services, they can get all the information on a single page.
Here you need to ensure that you have high-quality and engaging yet simple content on the FAQ page. When it is capable of addressing your customers' requirements, it can boost the conversion rate.
Any sort of uncertainty and vagueness can prevent sales, and therefore, the FAQ page with accurate information is necessary. It can help you drive more conversions while establishing your enterprise as an industry leader and a trusted company.
2. It gives your business an authority
When someone asks you a question, it is obvious that they consider you as an expert. Similarly, when your customers have questions, they visit your website to get answers while considering you as an expert.
The FAQ section can provide useful information and clear doubts of your customers or website visitors regarding your business, products, and services. It can also build your reputation as a trustworthy expert in the industry.
In the age of growing competition, it is of utmost importance that you build an image of a trusted expert.
Your competitors may promote their products in different ways and you can establish your brand as a product from an industry expert simply by having an excellent FAQ page. To-the-point and precise answers to all basic questions can make your website a reliable source of information.
You can consider the following aspect to show that your company excels in the respective industry sector-
Technology stakes your company uses
Total Experience in domain
Key information about your products
Importance of your products or services for customers
Your FAQ page is a starting point to get in touch with your website visitors and it can make them ready to become loyal customers.
3. It increases conversion rate and sales
An optimized FAQ page can increase conversions. On one hand, it can drive more visitors to your website and on the other hand, it can help them make an informed decision to buy your products or services.
However, here, you need to make sure that your FAQ page does not include miscellaneous or irrelevant information. In other words, your FAQ page should address specific needs and questions of customers or visitors.
Apart from having relevant and simple content, your FAQ page should have links to product pages, support/help page, and online shopping.
You can use keywords moderately on the FAQ page as well. As an advanced technique to make the most of an FAQ page, you can compare your products and services with other similar products. It will give your business a competitive edge over peers and you can make your FAQ more search engine friendly. In a way, the FAQ page can help your company become an industry leader.
Also Read: Tips For Successful Cross Selling On Magento Store
4. It boosts SEO
Do you know that search engines including Google love your FAQ page? The reason is simple- it enables them to understand your business and products and fetch all necessary information from a single point. However, you need to put effort into making your FAQ page search engine-friendly.
It is difficult to get found in search engines especially when the competition is increasing continuously. You can put a lot of interesting information about your company and business model.
As mentioned above, it is fine to include long-tail keywords in your FAQ page. These are the keywords your customers are searching for across the search engine. As your page provides necessary information about your enterprise, you can simply add such keywords to get noticed. You can also consider giving answers to common questions by keeping the user personas in mind.
It is fair to mention that if you give more answers, your FAQ page will get a high rank in search engines. This is the importance of including specific and detailed answers on the FAQ page.
Also Read: Top 7 Proven Tactics To Increase Mobile Conversion Rate
How to Make an Effective FAQ Page
If you want to leverage all the benefits of an FAQ page, you need to provide accurate answers to all obvious questions. You need to make sure that all the information given on the FAQ page is consistent with the same given elsewhere on your business website. For example, if you have written that your XYZ product is useful for a particular task, the same information should be present in the XYZ product page.
As your visitors will consume the content on different devices, you need to create the FAQ page in a way that every device supports it. Here are some quick ideas to help you come up with a compelling FAQ page.
You need to provide in-depth answers to all the questions or problems of your customers.
Your answers should give all the necessary information and insight about your business and product range.
Your FAQ page should not contain wordy answers because the visitors do not like them.
Double-check all the key information provided for consistency and accuracy.
Format the content for easy consumption and engagement.
Use bullet points and short paragraphs in your answers.
Classify Q&As in different groups like Product and Services.
If you want to get all FAQ benefits, you need to understand the customer's questions and requirements. You should put yourself in the customer's shoes to know their most frequent questions about your company, products, and services.
You need to find out whether your customers want to know individual features or technical aspects of your products and write the FAQ page accordingly. Here we give some useful tips to write a reader-friendly FAQ page.
How to Add FAQ Section to Magento 2 Website
Do you have a Magento 2 store? You can add the FAQ page easily into it with the help of a Magento 2 FAQ extension.
Our FAQ Manager is a useful extension for Magento 2. It can help you display product FAQs.
What makes this extension unique is its ability to enable visitors to ask questions to get answers from the Admin. You can manage FAQs with ease using this extension. What's more, the admin can add questions and answers under the particular category as per the requirements.
FAQ Manager Magento 2 extension does not require technical expertise and any B2C business can leverage its benefits in the Magento 2 store. All you need to make a list of categories and write down questions with answers.
User-friendly interface, responsiveness, rich configuration, improved category management, tag display, widget support, and SEO-friendly URL are some of the big features of FAQ Manager Magento 2 extension.
You can get excellent functionality and real-time technical assistance with this extension to boost your online business.
This is it for now! If you want to assist your customers to make informed decisions and retain them for a long time, the FAQ page can help you a lot. Whether you own an eCommerce store or a B2C business, an FAQ page is always beneficial for you.
Concluding Lines
Never lose FAQ benefits by burying the FAQ page at the bottom of your website. It is better to remember that if your website's visitors cannot find the FAQ page, they cannot find the answers and probably leave your website. You can also increase traffic and ranking on search engine pages with accurate answers that have long-tail keywords. Finally, the FAQ page can help you establish as an industry leader who can reach sales goals effectively!
At Solwin Infotech, we offer you a Magento 2 FAQ extension to build and include an FAQ page in your existing Magento 2 store. Contact us at info@solwininfotech.com to know more or get assistance for including the FAQ section on your eCommerce website. Our expert consultants will get back to you soon.
Related Posts