Imagine that you have invited guests at home for a dinner party. When the visitors arrive, what would you expect? You will obviously want them to have a great time. You will prepare the best dishes, drinks, decorate your house, and welcome them warmly. Won't you? The same goes for the visitors on your website. You should focus on creating interesting website designs to woo the visitors and turn them into your long term customers.
Home page slider is the right thing a visitor would notice when he lands on your website. Almost every web designer may have got a request from clients for creating a carousel on the home page.
Sliders and carousels are considered to be popular website design trends these days. A lot of websites have such sliders on their home page.
If you are looking for a homepage slider for your Magento store, this guide can help you make the right choice. A full-page slider can help you create an interesting and appealing look and feel of your website.
Modern sliders have evolved since the last few years. Homepage slider Magento may include photographs and text with different types of illustrations, videos, or backgrounds. Such slider banners create a positive impression on the visitors.
You can include relevant CTA to help the users land to the important pages on your eCommerce store.
Why use a full-page slider on your Magento website?
Images or graphical representations add clarity to a concept. Use the right information on full-page sliders to provide instant high-level information to show the basic concept of the website.
Using customized images with mobile responsiveness features can attract users to your website.
If you want to make your website stand out of the competition, you can think of designing a unique homepage slider on your Magento eCommerce website. It can attract more and more potential customers and help you increase your sales online.
How to design an eye-catchy homepage banner for your Magento store?
1. Choose the right photos:
First and foremost, you need to choose the right images that have enough white space. Use clear photos that are high resolution. Make sure that your website has excellent quality of photos. You can buy premium photographs from Shutterstock. Invest in the right stock photos to attract users.
You can make your homepage slider banner more visible by lightening or darkening the images. You can use different types of filters and use the right brightness to improve the contrast.
2. Using hero images in the slider banner
Hero images in the form of full-page sliders have gained popularity for the last few years. You need to know that you have a few seconds to attract visitors by creating an impression on them. Using hero images can be a good idea to show off your products and services.
A full-page slider banner creates a sense of trust and brand credibility for your business. You can add the right call-to-action to prompt the users to take action.
3. Pay attention to the page loading speed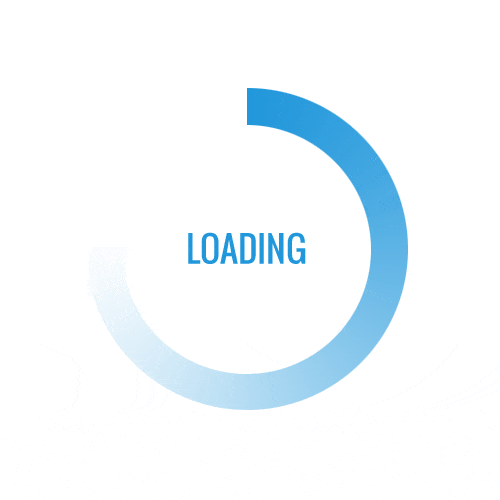 Slider images can slow down your website. It is important to optimize the images before using them on your website banner. Use the right tools to reduce the size of the images without compromising on the quality of photos. Talk to the best website designers to help you optimize the images used on the banners.
Also Read: Top 7 Proven Tactics To Increase Mobile Conversion Rate
4. Have a clear purpose
It's important that every slider has a clear and well-defined purpose. Do you want to show the bestselling products on the homepage slider on the Magento store? Do you need to redirect the visitors to another page? Are you planning to offer a discount on specific products or services?
Make sure that your carousels have a purpose if you don't want your carousels to be neglected by the visitors.
5. Use a carousel
Carousel designs are widely used for galleries, slideshows, presentations, timelines, and more. If you want to display content in a particular pattern, visitors will be able to understand it better, resulting in a higher conversion rate. Carousel designs help users save a lot of clicks and time.
5 Great tips for carousel website design
Do not autoplay
Keep the text short and clear
Avoid duplicating H1 tags
Make carousels touch-friendly
Use arrows and dot navigation
Plenty of eCommerce websites use carousel designs to support low-friction browsing. Your audience would not want to visit a website with complicated design. Modernized elements can be used for the banner to attract potential clients who may be interested in purchasing your products or services.
If your sliders rotate too slowly or too quickly, users will not be able to explore each slide properly. Depending on the amount of text, you should determine the movement of the slider banners. If your banner has a heavy-text, you can provide a longer time such as 3-5 seconds so that visitors can read the entire text. Minimum or short text banners can have a shorter time for rotation.
As stated above, most of the eCommerce developers and website owners use auto-rotating sliders. This can be a big mistake as every user may not be able to relate to each slide and it may result in a higher bounce rate.
Using slider controls such as arrows or dots can offer greater control to the users over the content placed on banners. Make sure that the controls are visible enough and help the users navigate through the entire content.
6. Responsiveness
While designing a carousel banner slider, you need to make sure that it is responsive. Your audience may be browsing your website on mobile devices and tablets. Hence, it is important to make sure that the images used on the carousel look as interesting as they appear on the desktop.
It is essential to test the banners on different devices and avoid blurry images on the banners. Ensure that swiping is easier on mobile devices and tablets to provide an amazing experience to mobile users.
7. Sequence the slides carefully
While designing carousel banners for your website, you should pay attention to the sequence of the slides. It can be a huge mistake to think that the users will check out every available slide.
If you have 5-6 slides, make sure that the first 2 slides engage the users so that they may be interested in clicking on the others. Understand the purpose of the sliders and place them in the right sequence.
Final Thoughts
Every eCommerce website has a common goal – Sell products online and make profits. When used properly, slider banners can boost your conversion rates and help you maximize ROI. On the other hand, an unoptimized slider banner can hurt your profits. Try to implement the best tactics and design attractive and unique slider banners for your Magento store.
Magento 2 Responsive Banner Slider Extension by Solwin Infotech can help eCommerce website owners promote the latest products and offer in a great way. It allows you to create attractive banner sliders for your Magento store and boost your sales online.
Related Posts