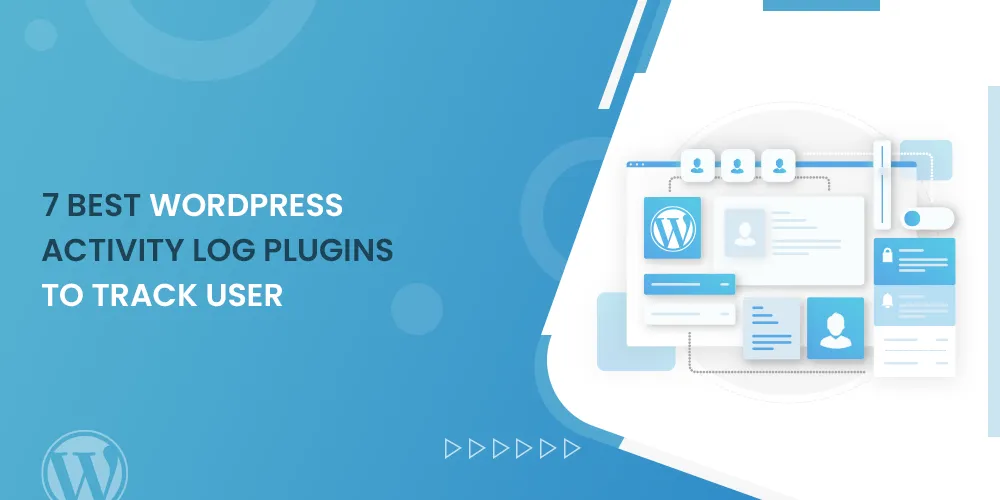 WordPress is an open-source blogging tool that has become extremely popular as a content management system (CMS) for use on the World Wide Web. As of July 2021, WordPress is used by over 37% of the top sixty million websites. WordPress is so widely used by websites, website managers need to be able to track user activity on their WordPress sites. The good news is that there are a number of great plugins that can help you to accomplish this. In this article, we will be discussing three of the best WordPress Activity Log plugins available.
This post aims to help you choose the best WordPress plugins for tracking user activity. While there are various plugins to choose from, each has its own set of features, advantages and disadvantages. This article will help you choose the best plugins to track user activity in WordPress.
7 Best Plugins to Track User Activity in WordPress
1. User Activity Log
User Activity Log is a comprehensive plugin that helps you keep track of all the activities performed by users on your WordPress site's admin side. It shows information about the core updates, theme updates, user registration/login status, user logout status, and more.
Key features:
Password Security
Custom Event Log
Email Notification
Database Integration And Migration
This plugin is helpful when you want to monitor your website to see what other people are doing on it. A plugin is a special kind of tool that you can add to your WordPress. We're trying to help people make their WordPress websites better by monitoring them.You may also receive updates on what is going on with your website, so you don't have to constantly check it.
2. Activity Log
The Activity Log holds information on every change that happens to your site. It logs anything from posts, pages, custom post types, comments, users, plugins, or shop options. You can keep track of anything you want with the simple interface provided by the activity log plugin. It provides a detailed history of every action taken on the site, enabling you to spot suspicious admin activity and track posts, comments, plugins, users, and more.
3. WP Activity Log
WP Activity Log is a powerful monitoring log plugin for WordPress. It monitors all the activities that are happening on your website and allows you to keep track of what's going on. This plugin is an essential tool for all WordPress administrators. It provides a detailed record of all activity on your WordPress sites, from file modifications to logins and everything else in between.
4. Simple History
Simple History is an easy-to-use, simple, and lightweight WordPress plugin that displays recent changes made within WordPress, directly on your dashboard or on a separate page. This makes it easier for users and content managers to track what's going on with the website in terms of version history, content editing, and other activities done by the administrator.
5. Stream
Stream is a fully-featured activity log plugin for WordPress. It provides a detailed history of all actions on your site, and the ability to search and filter that history. Stream helps you track changes made to individual posts, when they were made, who made them, and the exact queries used in the database.
6. Sucuri Security
Sucuri is comprehensive website security and monitoring solution for WordPress. Its layered approach protects your site from the most common attacks out there, including malicious software, malware, brute force, and file integrity attacks, denial of service attacks, and more. It is the best solution for protecting you, your company's data, and your client's privacy and reputations.
7. Error Log Monitor
This plugin allows you to track what is going on with your PHP application by letting you add widgets to a dashboard.It shows the most recent logged problems as well as any other notifications you specify. You can set it up to send you emails when new faults are detected.
Conclusion
We hope that you've found this list of the best plugins to track user activity in WordPress useful.
Additionally, this list can help you gain a lot of useful insight into how your site is being used. If you have any further questions about this topic, please leave a comment below and we'll be happy to help.
Related Posts