Running a successful WordPress blog may seem like an easy task, but the truth is; it is not. There is a long list of WordPress tips and best practices that must be adhered to if a blogger is to realize such success.
For experienced bloggers who have grown with WordPress over the years, it may be easier to start a new blog. But for the beginner bloggers who this article aims to address, these WordPress tips and tricks will go a long way in easing their journey to successful blogging.
WordPress is the world's leading Content Management System (CMS) powering over 35% of the websites worldwide.
This CMS is also undoubtedly the biggest blogging platform, powering both the WordPress and self-hosted blogs on the World Wide Web.
1. Choose between WordPress.com and WordPress.org
How do you choose between WordPress.com and WordPress.org?
The first and most crucial WordPress tip you need to consider as a beginner blogger is a right platform to use. WordPress has two options; the easy to start and free (WordPress Hosted) version, or the self-hosted (WordPress.org) version.
If you want to start blogging for fun without incurring any costs apart from your internet, power, and time, you have WordPress.com, which is free and easy, to begin. But if you want to start blogging as a career, you'll need to go for WordPress.org which commences with a cost of domain registration and hosting.
Pros of WordPress.com:
Simple to set up and use
Free to start with
Many themes to choose from
Cons of WordPress.com:
Can't monetize the free version
Not professional
Limited functionalities you can't use plugins
Paid upgrades are more expensive than self-hosting (WordPress.org)
Pros of WordPress.org:
Full customization is possible
Looks professional with the custom domain so no yourname.wordpress.com
You can have unlimited storage
Thousands of plugins to customize your blog with much functionality
It's more affordable compared to WordPress.com
Cons of WordPress.org
Requires some setup and plugin customization skills
There is no free version
The dashboard is not as simple as the one for WordPress.com
2. Get a Domain Name and Hosting
If you decide to go the professional way of blogging to use WordPress.org, then you need to register a domain name for your blog and subscribe to a web hosting plan.
What is a Domain Name?
A domain name is an address in which your blog visitors will find your website. It can be any name preferably related to the niche of your blog, followed by a .com, .net, .org, .co.uk, or even, blog depending on the target audience and functions of your blog.
A domain name is what your blog visitors will type at the address bar of their browsers if they want to visit the blog. It is also the same address that is picked up by search engines to return results with links to your blog based on keyword searches related to your blog.
What is Web Hosting?
Web hosting is the storage of your domain name and all the website content, in a web server that allows visitors to access via the internet. While WordPress themselves have a hosting plan in the WordPress.com premium version, it's much more expensive, yet it still limits you too much less than what WordPress.org offers.
Hosting companies provide web hosting services packaged in many ways with different prices, billed monthly or annually. Usually, you would start with a basic plan that has a limited amount of storage space. Then, later on, you can upgrade to unlimited storage plans as your blog grows, especially if you have a lot of image and motion content.
3. Install WordPress and Choose Theme
Once you pay for your hosting plan, the hosting provider will give you credentials to your control panel commonly known as cPanel. This panel provides you all administrator rights to install WordPress on your newly registered domain name.
The installation process usually is straight forward with several sections to fill in details of the new WordPress blog you are about to install. If you decide to use the free version, the installation is a bit different from the self-hosted CMS but also an easy step-by-step process.
Choosing a Theme:
WordPress blogs are made up of themes and plugins, which offer different functionalities, such as navigation and page customization. There are thousands of WordPress themes developed to suit different types of blogs. As shown by the Solwin Infotech website, which has a wide array of themes for WordPress blogs, general sites, and even eCommerce, WordPress is indeed versatile.
For example, the company had developed a theme called Bloggers Lite, which is available both as a free and paid theme. The free version comes with a few functionalities to start a simple blog. The Bloggers theme comes with fully-fledged features to start your blog into any look you want.
Related Read: 50+ Best Rated Multipurpose WordPress Themes From ThemeForest
4. Install the Correct Plugins
There are thousands of WordPress plugins available on the web, and they all have their functions; good and evil. Being the biggest CMS in the market today, WordPress gets its fair share of attacks which are mostly triggered by malicious or outdated plugins. It is, therefore, imperative to install and activate only the plugins you require to run your blog to avoid being an easy prey of hackers.
A quick way to identify the authenticity of a plugin is to verify the developers' names. Also, carry out a quick research on the plugin's reviews, and look at the last time it was updated. (any plugin that is outdated for more than three months may be vulnerable to attacks).
Keep an eye on the number of downloads the plugin has (a useful plugin ideally has the highest number of downloads compared to others in the same keyword category or with similar functionalities).
Some of the most common plugins that are a must-have for any WordPress blogger are:
5. Put the Blog under Maintenance Mode during Development
As a beginner blogger, it may take you several days or weeks to fully set up your blog and launch it to your global audience. Best practice calls for a hidden front-end while developing to avoid driving away potential customers when they visit your blog and find it half-baked.
The best part about putting your WordPress blog under maintenance mode is that it only requires a free plugin installed, activated, and setup.
Setting up the plugin can incorporate either an image, text, or both, with a description telling your visitors to look out for the upcoming website. You can also add some contact information on the maintenance page for your customers to reach you if they need to before you launch the blog.
Some plugins come with a timer that can be set up to countdown the days, hours, and seconds remaining before you start the blog.
6. You Must Secure the Blog
Your blog is an asset that has to secure at all times to avoid being hack or attack by malicious software. Securing your blog starts with your hosting provider. The provider assigns a Secure Socket Layer (SSL) Certificate with your hosting plan, or at a small extra cost billed annually.
SSL is the global standard technology for securing data over the internet by creating an encrypted link between the web server and a browser.
A website with an active SSL will display the domain name starting with an https:// while one without the security certificate will begin with HTTP:// (missing the 's'). The secure address also displays a green padlock which shows a message that "your website is secure." The insecure one will display a red hazard sign with the message "website is not secure, information share on this site can be compromised."
Also Read: Top 14 Tricks To Make Your WordPress Website Secure
7. Ensure You Setup a Backup
There is no painful thing such as losing hours, days, weeks, months, and years of thoughts crafted into captivating blog content. Imagine what would happen if you blogged successfully for two years writing consistently one article per day. After two years, you would be over 700 topics under your name!
But what if you got that far then one day you woke up and found your website down for whatever reason? And after several minutes or hours of grilling your hosting provider or trying to figure out the cause of the downtime, you realize that you lost the entire blog, including the database and content.
It can be profoundly depressing and demotivating hence the need to strictly ensure you have a backup schedule, which includes offsite storage. Luckily, setting up a backup plan for a WordPress blog is very easy.
With the availability of backup plugins such as UpdraftPlus, which downloaded more than 2 million times and is frequently updated, getting a backup of your blog could not be any easier. When setting up this plugin, make sure you keep a copy on a separate cloud such as Google Drive. It will enable you to restore your blog quickly should your web server encounter any data loss.
8. Know Your Blog's Legal Requirements
To keep up with the magnitude of blogging in today's business, you need to know all the legal requirements for your blog. That way, you will be on the right side of the Law and protect yourself in case of any legal suits against you relating to your blog.
For example, does your blog use Cookies? Most likely, yes. Then you need a Cookie Policy, and this should display as a popup as soon as a visitor visits your website. The popup will prompt the visitor to read the Cookie policy and accept the terms before proceeding to read your blog.
These are EU requirements, and as such, they are essential for any blogger who wants to reach the international market. In your blog, you will also have contact and subscription forms. These may require visitors to fill in their private details such as names, email addresses, location, and other contacts.
This exercise must be bound by a Privacy Policy which details everything that your blog intends to do with the information your visitors give. The other legal documents your blog needs to display are the Terms & Conditions as well as Commenting Policy. Disclaimers are also crucial if, for example, you have affiliate links on your blog.
9. Optimize Your Blog's Images for Faster loading and SEO
One other very essential WordPress tip for beginner bloggers is about image optimization for faster page loading and search engine optimization. Any website that takes minutes to load content is doomed to fail.
As research shows, website visitors hate the thought of waiting for minutes to see a website loading content. Image optimization starts before you upload the pictures to WordPress media.
To do this, you need to use image-editing tools such as Photoshop or Illustrator to save the images for web quality, which is usually lighter in weight but maintains the quality. Upload the edited images and run your blog through GTmetrix to get a detailed report of your site's loading speed.
This report also highlights all changes that need to make the website load faster. The best thing about these results is that they include links to detailed step-by-step guides on how to carry out each optimization in WordPress. You can also add a Content Delivery Network (CDN) and install a cache plugin to improve the overall speed of your blog.
10. Make Sure You Undertake Frequent Maintenance for your Blog
Over time, the theme and plugins installed in your WordPress blog will become outdated. The developers will release the latest versions which generally come with bug fixes and added features. Keeping your theme and plugins updated is part of your routine blog maintenance. It will contribute highly to the overall success of the website because it will always perform at its optimum best.
11. Use Title Tags and Alt Text
Images play an important role in each and every website. It makes readers engaged. So, whenever you are adding images to your site then do not forget to add titles and some altered texts.
These are the things that not much difficult to involve in blogs. When we think of image alter text, the first term that comes to mind is "alt tag". The "alter text" tells readers what images are actually showing, if for some reason they are enabled to see images on the website.
Make sure the title and alt text should be clear, not too short, and not too long. It is good for SEO as well.
12. Use Images From The Right Sources
When select images for the blog, first make sure the website is permitted to use that particular image. Moreover, check at the beginning the image is legal or not?
Proper images attract the attention of the readers. You have to be very conscious when selecting images because there is a chance of copyright problems.
You can take images from GIPHY, Ivory Mix, Haute Stock, Pexels, Pixabay, and various other famous websites according to your needs and convenience. But, make sure you have to follow individual protocols on the usage of images from a particular website.
Sometimes bloggers need to take permission or purchase to use images from the image source website.
13. Manage your Comments
Comments really help to interact with readers. By reflecting great and powerful comments on the blog can get more traffic into the website.
As a blogger, dealing with the comment is a part of your job. And, we believe that an integral part of your blog. The biggest blogging platform allows you to moderate your comments by allowing comments straight to the mailbox before publishing on site.
In the case of WordPress, you can manage the comments using the WordPress Admin panel on your blog website. You can also decide which comments are going to publish. All you need to go to the Setting -> Discussion into the WordPress Admin.
For more details, go to Comments in WordPress.
Related Read: How to Deal With Comment Spam In WordPress?
14. Keep Your Content Confusion Free
Without a doubt, making simple content means easy to understand for readers. So, they love to share blogs with others and may always curious to know about the latest article.
However, it can be easy to take out with fancy widgets, adverts, banners, and various other things that put on the website. For blog readers, content understanding is more important than the other things on the website.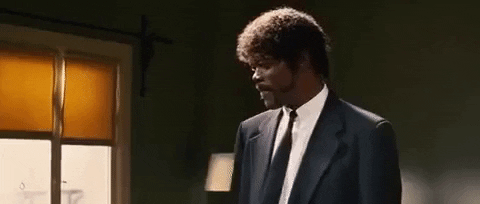 So, make sure when you are developing an article then the content must be simple to understand with followed by proper structure. Moreover, it will enhance the traffic to your website.
These 25 WordPress tips are certainly enough to get any beginner blogger started with a career or hobby of blogging. However, keep in mind these are the bare minimum prerequisites to becoming a successful WordPress blogger.
15. Reduce Image Size To Speed Up Your Site
Image sizes impact your WordPress website speed largely. It is very important to optimize the images. Make sure the images are compressed, and they don't hamper the speed of the website. To do so, you can choose online plugins and tools. Some of the most rewarding tools we feel you must know of are Kraken.io, ImageResize, Optimizialla, etc. These are free and efficient tools that reduce the size of images without messing up with their quality.
For plugins, we recommend you choose a caching plugin that allows you to cache the content on the site. It makes the experience extremely rewarding, as it speeds up the site for your regular users. But, we also recommend you use it in combination with image optimization.
16. Hide Ads for Certain posts
We understand your motive behind building a website is to earn money, and advertisements make up a huge part of it. But you must not use the advertisement for all the posts. You have to set the display ads on all posts you want to hide them on specific posts. For that, you have to insert a little code snippet to your single.php with xx being the post id. Don't forget about the ad code; you have to replace it with the real code.
17. Improve your site navigation
Improved navigation on the site adds up to the customer experience on the website. Various statistics suggest that the navigation on the site has caused users to leave the site in less than 1 minute. If you don't want to end up like that, you need to work on your navigation and experience with the product. When a user sees the website, they evaluate the overall experience on the website before coming to any decision.
You must optimize the overall performance of the website with these few suggestions:
a) Easy to read titles
b) Clear Categories and subcategories
c) Use a plugin to organize the products
d) Make the elements clickable
e) Use mega menus
18. Limit the length of excerpts
You can use 55 words for an excerpt in WordPress. It may look very long for an average layout. If that is the case, you can apply a limit to the excerpt and the number of words you want it to have. For example, 30 words or 25 words as per what your needs are.
19. Edit Permalinks
Permalinks are permanent links that are automatically generated on publishing a new post. As their name suggests, the address of your site, blog post, etc., is permalinks. But if you look at them, they would not make much sense to you. They just look like a jumbled cluster of words, but they are so much more important. When you create a permalink, you need to change them to help you improve your SEO. They are very easy to change, and you don't have to spend much time doing them. You also don't need to have any advanced technical knowledge.
20. Add Footer Widgets
Don't ignore the footer. It is usually overlooked by the site owners, but it is an ideal place to display an important piece of information to attract visitors. You can use the footer widget. It allows you to tweak it and insert things you like to convey to your visitors easily. It helps you easily customize the theme.
21. Share the post on WhatsApp
WhatsApp has become a very popular messaging platform today. It is used very commonly, and the users can share various types of content such as news, articles, images, videos, PDFs, etc., with other users. A lot of businesses are using it to improve their reach. Having a WhatsApp share button on the website is going to improve the experience on the site immensely.
It would allow them to easily share the content across and become a brand advocate for you. The wider the audience, the more chances you have to convert your users.
22. Conditional Fields
Conditional fields allow you to create logic and display some fields depending on the values of another field. It is especially useful for WooCommerce stores, and it allows you to speed up the checkout process. The idea behind this is to display only the field that customers use to fill in the checkout and hide the fields that aren't necessary. This helps you provide a rather personalized experience to your users. But it is a bit of a technical procedure, and you might find some problems while adding them through coding.
The best way to do it is by adding conditional fields using the WooCommerce Checkout Manager tool. It is a best-reviewed product and allows you to create simple conditional logics to complex logics that include multiple child custom fields.
23. Limiting login attempts on your site
Limiting login attempts on your site helps you so much in assuring the security of your users' accounts. About 35% of websites on the Internet are currently using WordPress. The popularity has made hackers make it a hot target for cyberattacks. To safeguard your site, you need another layer of security.
Worry not for WordPress allows you to limit the number of times you allow attempts to log in to your site. It is a great way to avoid any attacks and easily do this with plugins such as Login Lockdown and Limit Login Attempts Reloaded, WP Limit Login Attempts.
24. Use Google Analytics
Google Analytics is an advanced tool used by people to have a superior insight about the visitors and how they interact with the site. It helps you understand the traffic and the user behavior and make the sites more efficient. Some of the best ways to use Google Analytics on your site are to modify the header.php file, modify functions.php file, and use plugins. It helps you improve your decision-making and allows you to improve their experience by many folds.
25. Add Facebook Pixel to your site
If you use Facebook Ads, you have to use Facebook Pixel. It is one of the most powerful analytical tools, very sophisticated, and helps you get an insight into the traffic you are generating through Facebook Ads. It helps you improve your conversion by optimizing your metrics used for Facebook Ads. It helps you identify the target audience found distributed across the globe using factors such as age, interest, location, and more. You can also use it for retargeting users. You can manually integrate it or use a plugin.
Your effort to dig deeper into research will determine your overall performance as a blogger. Just like checking for updates as described above, you will need to read more about new trends in the blogging world, and generally WordPress.
Related Posts