You may hire WordPress developers from Solwin Infotech and get the maximum benefits of WordPress. If you want to save your hard earned money, you should hire dedicated WordPress expert who would be working for you exclusively 8 hours a day and 5 days per week for full time basis. You can also opt for part-time hiring model.
When you hire WordPress web developer from us, they take care of your projects and make sure that they deliver superior quality works within your budget. The dedicated WordPress experts you hire from us can help you reach your business goals. They analyze your requirements and provide you an exceptional online presence. They create easy to navigate and user friendly websites that have a heavy traffic flow of customers.
Why choose us for WordPress web developer for hire?
Excellent Quality Assurance
Easy hiring process
No maintenance or set up costs
Specialized and exceptional support & assistance
Smooth communication between hired programmers and clients
The dedicated WordPress developers blend creativity with professional expertise to deliver exceptional solutions using WordPress. WordPress web developers for hire have the required knowledge and expertise to create WordPress plugins and WordPress themes. Whether you want to create a new plugin for WordPress or want to customize an existing one, we can help. The dedicated WordPress developer would be able to create and also customize the app.
The dedicated WordPress experts you hire from us provide excellent after sales support to the clients. They also offer WordPress web maintenance services at nominal rates.
How It Work
With outsourced you can scale your organisation quickly, easily and cost effectively with dedicated remote staff.
Communicate and discuss project feasibility
(Requirement analysis)
Select candidate from pool of talented professionals
(get interviewed before hire)
Your dedicated staff report to you daily
(inhouse fulltime candidate)
We manage the office operations & Delivery
(and ensure quality standards)
Our Model Is Based On 4 Pillars
COLLABORATION
We allow direct, real-time access to your development team via Skype. You can have to get demos anytime you want. Feel free to use your project management system.
TRANSPARENCY
Don't hope things are going to plan, know they are. From development to billing you with your projects and have the means to see it for yourself. Experience unpreced developer's screen anytime you want - almost like they are working in your own office.
COMMUNICATION
No project can be successful without effective communication. Our developers are trained in effective communication and are available to you directly in real-time. Communication gaps that plague traditional outsourcing.
TRUST
No partnership can function without trust. Allshore was built on trust and we know but something to be earned, respected and preserved.
You're Just Going To Love It!
We offer the most competitive pricing plans
Hourly
The billing is done according to the time spent by the team, good for small sized, short term projects for maintain, upgrade.
As Needed
Flexible Working Hours**
Weekly Billing
Daily Reporting
Monthly
The billing is done on periodic basis such as bi-weekly (2 weeks) or monthly (4 weeks) for large and long term projects.
160 Hours
Flexible Working Hours**
Monthly Billing
Daily Reporting
Money Back Guarantee***
Fixed Quote
The billing is done as per a fixed project cost for larger/medium/smaller projects with definitive requirements.
Hours as Needed
Flexible Working Hours**
Milestone Billing
Daily Reporting
Service Level Agreement
Cancel agreement any time with 7 days notice period
If the assigned developer leaves his engagement with us, we provide 1 week free work for knowledge transfer
100% IP and data protection guarantee
Robust infrastructure, uninterrupted internet, avail required hardware and software
160 hours of guaranteed work per month
100% transparent, visible and controllable development using online project management system
Daily reporting, direct communication (Skype, Telephone), fast e-mail response
Correct task estimation and quality development
Recent Work
We have plenty of additional previous works because we have worked with several clients from different industry verticals since our inception. As we have Non Disclosure Agreements (NDA) signed with them, we cannot display those works in our portfolio. You may contact us to view more samples. Don't just take our word for it, see our portfolio.
Testimonials
Have a sneak at the testimonials from our term clients.
I already bought 2 extension from Solwin, and both are working very well in my magento. The support is so excellent, they always help us in all issues. I recommend Solwin.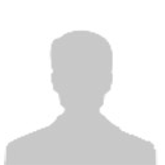 I've used the Solwin team for some really complex Magento 2 problems and have nothing but great things to say about them. I always get a fast response, realistic timescales and their ability to create bespoke solutions to fit with my clients' needs has been a huge help. I'll continue to use Solwin Infotech on Magento projects and wouldn't hesitate recommending them.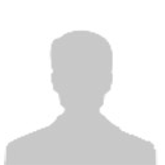 We use a template from the Solwin Infotech and the support is great. Really recommended. They respond quickly and know what they are doing.