TwoGether – Free Wedding WordPress Theme
TwoGether is a modern wedding WordPress theme with responsive design and tons of fancy features. It is perfect for people and businesses related to the wedding event. This is a free Wedding theme built especially to showcase your wedding content in a sophisticated and eye-catching way.
This is a one page/multipage responsive WordPress wedding theme. It is smooth, fast, mobile-friendly elegant theme for future spouses (groom and bride) that can help you build a beautiful and functional website or blog for your wedding.
TwoGether theme is made just for weddings with the concept of a clean look, stunning beauty, proper execution of modern and unique sections. The theme includes a built-in guestbook, Couple Timeline, an RSVP form and a countdown timer to build anticipation for the big day.
You will enjoy lots of customization options. You could get to choose the colors, choose a sidebar menu or top menu, powerful theme option will help you to own an awesome wedding site for your happiest day.
Several option's menu navigations will give you perfect theme for your wedding and life event websites. You can see more on theme demo.
Key Features covered to grow your business
Browser support
Running with all popular browsers like chrome, mozilla, safari etc.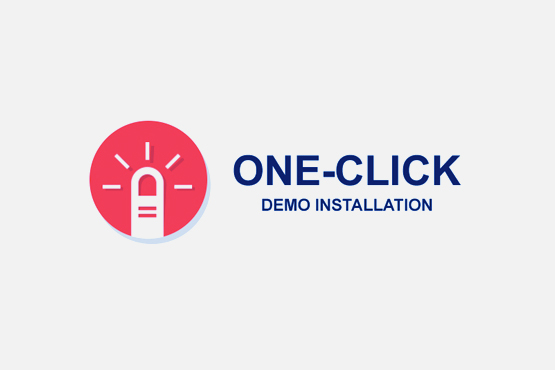 One Click Auto Install
Create your website same like our demo website with just one click and take your tea
Translation Ready
Twogether theme is developed with localization requirements – so it can be easily translated into any other languages.
Contact Form 7 Supported
Twogether theme comes with Contact form 7 support which is the most popular WordPress Plugin ever. You can save your time with use of Contact us page template to make inquiry or contact form.
Well Documented
Full user guideline and well documentation helps you to install and utilize the Twogether Theme.
Social Media Support
You can easily manage the social media links by adding follow URL of your website.
Excellent theme and support
Excellent theme and excellent support.Use it as much as you like
Other Features
Animated Home Page
TwoGether theme comes with fully animated Home page. It provides better look and feel to the theme.
Shortcodes Support
10+ very usefull shortcodes to perform code to your posts and pages with the click of button
Multi Functionality WordPress Theme
2 things integrated in One Package : One page or multi page WordPress Theme
5 Custom Post types support
TwoGether theme supports 5 Custom Post types to show off your wedding related data and you can easily maintain it also.
Google Map Support
Google map integration with Icon Marker for your wedding place. And animated custom pin point is also available.
Sticky Navigation
Sticky navigation menu allow you to choose any element on your page that you want to sticky at top when page scroll.
Theme Option panel
With our advanced theme options panel, you can easily customize every detail of your theme to best suit your needs.
Custom CSS support
Anyone can easily add custom style with theme via Custom CSS support
Design with Bootstrap and FontAwsome
TwoGether theme built with latest Bootstrap 4.x & FontAwesome 5.0.x
Compatible with latest update
TwoGether theme is compatible with latest updates of WordPress : WordPress 4.9
Bridemaids and Groomsmen
Show off Bridemaids and Groomsmen person listing with unique style
Countdown Timer
Show off your wedding remaining time with countdown timer style
Wedding Gallery
Create a gallery of your wedding or past memories photos using the gallery module
RSVP Support
Create easy and fast custom forms using contact form 7 to request confirmation of wedding attendance and create your own custom fields.
Fully Responsive & Retina Ready
Running with all popular browsers and compatible with all mobile devices
Did You Like It?
Care to share some Love and
Earn Reward Points
(1 point = $1)
You can utilize Reward points for your purchase on Solwin store. You must be logged in to your Solwin store account to earn reward points for social media share. For more details visit Customer Loyalty Program
WordPress Free Plugins included
Avartan Slider Lite
Avartan Slider is a great way to create stunning image slider and video slider for your WordPress website.
Free!
Compatible with popular WordPress plugin
This WordPress theme is compatible with some of the most popular WordPress plugins. Get best of both worlds!
Installation Services
$49
Basic Installation
 WordPress Theme install
 Inbuilt Plugin installs
 Importing sample data
 Logo image upload
 Removing the footer credits
 Importing a sample navigation menu
$149
Pro Installation
 4 hours Project Consultation, Personalize help with a WordPress expert
 Discuss Goals, Site Layout
 Site launch plans, Personalize help
 WordPress Theme install
 Inbuilt Plugin installs
 Importing sample data
 Logo image upload
 Removing the footer credits
 Importing a sample navigation menu
$99
Premier Installation
 3 hours Project Consultation, Personalize help with a WordPress expert
 WordPress Theme install
 Inbuilt Plugin installs
 Importing sample data
 Logo image upload
 Removing the footer credits
 Importing a sample navigation menu
Want to enhance Your Customers Experience
Empower Your Site by adding these Premium WordPress Plugins
Installation Process
Installation Via WordPress Admin area
1. Log in to the WordPress Administration Panels.
2. Select the Appearance > Themes.
3. Select Add New.
4. Select twogether.zip and click on Install Now button.
5. Click on the Live Preview link to preview the Theme then click on Save & Activate link to activate your Theme to your blog,
6. or To activate the Theme click the Activate button.
Installation Using FTP
1. Download twogether.zip file.
2. Extract Zip file.
3. Using your FTP program, upload the non-zipped theme folder into the "/wp-content/themes/" folder on your server.
4. Go to Dashboard » Appearance » Themes and find Twogether theme from list
5. Click on Activate to active Twogether theme.
Frequently Asked Questions
How can you maintain listing of Bridesmaids and Groomsmen on Home page?
Can I translate your theme?
How do I customize my theme?
How do I update my theme?
Are your WordPress themes compatible with the latest version of WordPress?
Will all WordPress plugins work with your WordPress themes ?
Change Log
Version 1.6
Added Make Theme compatible with Gutenberg
Fixed Design issues
Version 1.5
Added Theme compatibility for WordPress 4.9.x
Updated Font Awesome With Latest version 5.0.x
Updated Boostrap Awesome With Latest version 4.x
Fixed Design issues
Version 1.4
Added Theme compatibility for WordPress 4.8
Added Script for edge menu
Updated Responsive design improvements
Updated Home page & blog page design updated with more improvements
Fixed Color schema issues with pages, posts and comment sections
Fixed Undefined variables and debug log issues
Version 1.3.1
Fixed Google Map not showing on frontend due to API call changes
Version 1.3
Fixed Update theme options fields and labels that causing an issue on frontend
Version 1.2
Updated Added One Click Auto Install support to setup site speedy
Updated Added Blog Designer Lite plugin support
Updated Added advanced theme options panel to get more idea about theme
Version 1.1
Updated Compatible up to WordPress 4.4
Updated Better UI for Theme Options
Fixed Resolved Bride & Groom posts limit according to "Blog pages show at most" option at Settings » Reading
Version 1.0

Want to explore more themes?
Check other WordPress themes